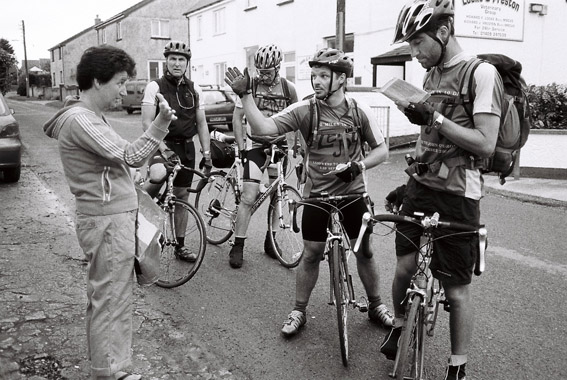 I've always been dubious about New Year's resolutions: they're a tacit admission of guilt. However, 2012 is going to be such a big year for cycling, I've decided to get over myself and make a few:
Resolution 1: Ride across a country. England or Wales will do but I'm dreaming of something bigger – Italy, Turkey, Sri Lanka, Kenya…
Resolution 2: When I'm riding in a new place, stop by the side of the road more often – to ask the way, even if I know it. These chance encounters and brief acquaintances are such a fundamental part of understanding a place you have pedaled through.
Resolution 3: Go on a long ride with my children – for two or three days at least. I rode across Wales with my son and his friends in 2011 – it was a joy. You can read about that here.
Resolution 4: Ride better miles.
Resolution 5: … has to be Rule 5 of the Velominati: 'Harden the fuck up.'
Resolution 6: Start a restoration project. There are a couple of ancient, battered old machines in my shed that would make fine steeds.
Resolution 7: Finish one of the restoration projects I've already started.
Bonnee Année!
Bon velo!